Hire a Professional Auctioneer for Your Next Charity Event
Kennedy Brothers Auctions provides live and silent auctioneer services for private foundations, charitable groups, churches, schools, hospitals, and civic organizations. No matter what cause you and your organization are advocating, you can trust our team to maximize the fundraising capabilities of your event.
Our auctioneers have raised over 5 million dollars for more than 1000 charity auctions across the United States. We will travel all around the country for your events and help you raise the funds you need for your cause.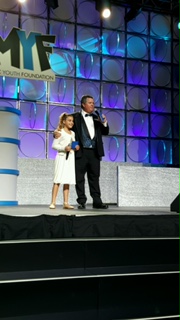 First, we will consult with you about how you can make the most of the money you raise. We will also discuss the best way to run the auction portion of your event and the order that we present each item.
Our team will also emcee your event and promote silent auction items. With years of training and unmatched experience, you can be sure that we have the skills to make your fundraiser a success.
We then collaborate with an amazing event producer who provides live auction item packages. This allows your organization to raise the money you need at no additional cost.